Albany NY Building Restoration Services
We provide firestopping, caulking, air and vapor barrier systems, foundation waterproofing and more. Call 518-732-7234!
Caulking Services
Let DeBrino's extensive experience, proven performance, and outstanding service assist you with all aspects of your project. We invite architects, contractors and owners to call on us when they need assistance in problem-solving or if they are proactively seeking a progressive maintenance program. Based in Castleton NY, we serve commercial and industrial customers throughout Albany and the entire Northeast!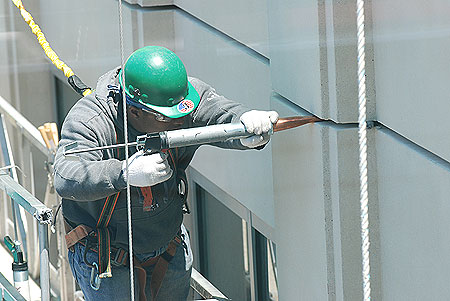 Firestopping
Firestopping must be done right on time, every time. We provide initial proposals to include both construction joints and through floor and wall penetrations. We also provide under slab gas mitigation, dam concrete repair, and polyurethane concrete grout repair services.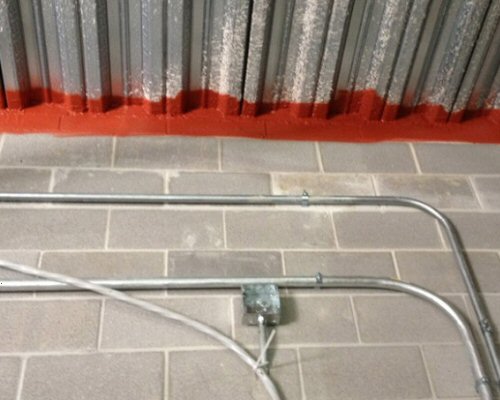 Air and Vapor Barrier Systems
DeBrino Caulking Associates, Inc. is a member and certified applicator of the Air Barrier Association of America. DeBrino's extensive experience of exterior wall Air Barrier installation will provide the owner, architect, engineer, general contractor, and construction manager an undivided approach that may improve project scheduling and provide lost efficiencies.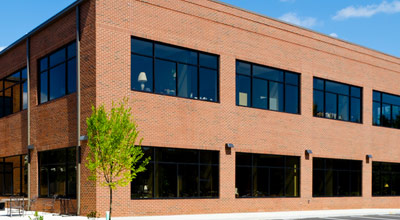 Waterproofing
DeBrino is a certified or approved applicator for W.R. Grace, Carlisle, GeoSeal and Koch waterproofing products. For over 40 years, DeBrino's experienced and well-trained employees have completed numerous waterproofing contracts throughout Albany NY, New England, and the Northeast States.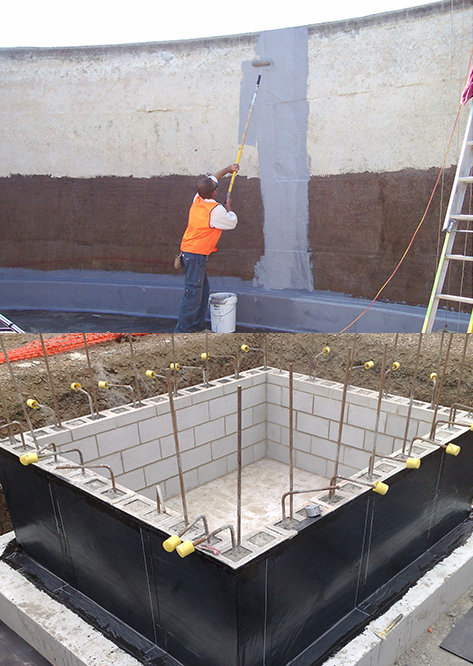 Spray Applied Membrane
DeBrino Caulking Associates, Inc. is one of the premier certified installation contractors of Spray Applied Membranes. Spray applied membrane provides complete coverage of irregular surfaces. From spray applied seamless under slab waterproofing and gas vapor barriers to potable water containers, our well trained and experienced employees have completed difficult projects on time using quality products combined with excellent workmanship.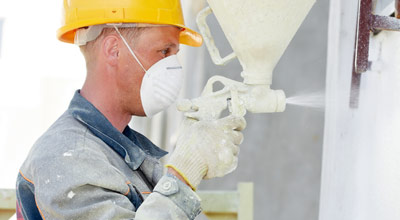 Masonry and Building Restoration
DeBrino Caulking Associates, Inc. is a building and specialty contracting group comprised of highly specialized mechanics backed up by management professionals. Since 1977, we have been dedicated to meeting each project's technical and scheduling requirements. We can work on all types of building restoration, historical preservation and masonry projects, from concrete, brick and stone repairs to code upgrades. Call us to learn more!